ThetaHealing® Individual Sessions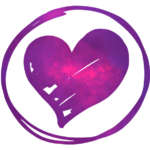 ThetaHealing® helps you with:
◊ Relationship problems
◊ Physical complaints
◊ Dissolving blockages and entanglements
◊ Obstructive beliefs and programs
◊ To resolve anger, hatred and resentment from your energy system.
◊ To transform self-doubt in self-acceptance and courage.
◊ Get rid of the causes of stress in your life.
◊ To go to the bottom of fears in your subconscious.
◊ To turn burnout and exhaustion into new power.
◊ To heal shocks and traumas in the depths of your system.
◊ To track down and extract the core of blockages.
◊ To release depression and transform it into a new lust of life.
◊ Identify and solve mental causes of diseases.
…etc.
To free you from burdens to get back into the feeling of trust in your life.
Open the doors of your heart for new happiness, love, ease and prosperity!
Cycle of a healing session
PRICE:
1 hour: 96 euros
5 hour-packet: 400 euros
Personally – phone – Skype
Please note: The dates are binding.
If you still can not keep an appointment,
please let me know 24 hours in advance,
to be able to give it to another person.
* This form of life support does not replace
the visit and the diagnosis of a doctor
or naturopath. The ThetaHealing® technique
deals with causes of illness and negative
sensitivities in the depths of the energy system.
Physical complaints however, need
additional medical care.