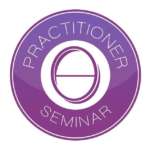 Be with ThetaHealing®
the creator of your life!
"Basic DNA", "Advanced DNA" and "Dig Deeper" are the three basic seminars of the wonderful ThetaHealing® technique of Vianna Stibal. The seminar "Manifesting & Abundance" is  deepening the technique according to the topic abundance in one's life. In the basic courses you will learn how to connect yourself to the creator of all that is, to consciously navigate and change your life. You will get access to techniques through those you are able to communicate with the 7th plane of existence. Thus you get back the commando in your life! You can empower yourself  and bring your being to bloom. Connect yourself with the help of the ThetaHealing technique with your nature, your true, free essence.
Be the creator of your life and create yourself a life full of colors!
After you completed the Basic DNA course you are directly featured to work commercially with your clients.
Furthermore the THINK Institut will generate you a official Theta Healing Practitioner Profil on www.thetahealing.com.
It's time to celebrate! The wonderful ThetaHealing technique gives you the chance to realign your life and make your dreams come true. Not only diseases and complaints can be clarified with the technique in the depths of the energy system, all areas of your life can be experienced completely new. Be it more ease in your being, more abundance and success in your business life, more heart opening in your relationships, or more contentment with yourself. All this and much more is provided by this special spiritual philosophy developed by Vianna Stibal in Montana, America. No other healing technique offers so many answers! Thereby you can get a deeper understanding of life on all levels and create new links in your brain, in the form of nerve connections. One thing I can promise, my life has completely changed through this wonderful technique!
And the very best: ThetaHealing is great fun!
Thus I am glad to play with you in a seminar group and rediscover the reality together.
Be sincerely invited ♥