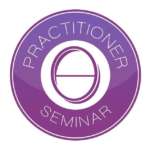 ThetaHealing® seminars
Be the creator of your life
It's time to celebrate! The ThetaHealing technique offers you the chance to realign your life. Through the theta brain wave, the ideal state of our personality development, it can be worked with the subconscious mind. Causes of illnesses and complaints can be clarified with this technique in the depths of the energy system thus all areas of your life can be experienced anew. Be it more ease in your being, more abundance and success in your professional life, more heart opening in your relationships, or more satisfaction with yourself. All this and many more possibilities brings you this effective and unique, by Vianna Stibal in Montana, America developed spiritual philosophy. No other healing technique offers so many answers! So you can, understand life on all levels profound and create new connections in your brain, in the form of nerve connections. Because we create our reality as a projection of our subconscious. One thing I can promise, my life has completely changed through this wonderful technique! And
"Basic DNA", "Advanced DNA" and "Dig Deeper" are the three basic seminars of the revolutionary ThetaHealing® technique of Vianna Stibal. The seminar "Manifesting & Abundance" is  deepening the technique according to the topic abundance in one's life. In the basic courses you will learn to connect with the Theta Level and you will experience the unconditional love of the Creator. With the help of the Theta brainwave, a state of deep relaxation, you can dissolve blockages in your life to consciously change your life. You gain access to techniques through those you can communicate with the 7th plane of existence. So you get back the commando in your life! You can recognize the causes of blocking forces in your subconscious and empower yourself to make your being shine. Connect through the work with the theta brainwave with your true, free essence. Be the director of your life and create yourself a self-determined and happy life.
After you completed the Basic DNA course you are directly featured to work commercially with your clients.
Furthermore the THINK Institut will generate you a official Theta Healing Practitioner Profil on www.thetahealing.com.
And the very best: ThetaHealing is great fun! So I am looking forward to enjoy time with you in a seminar group full of fun and games to rediscover the reality new together.
Be sincerely invited ♥