Energy healing & Coaching with
Theta Healing®
THETAHEALING® ONE OF THE MOST EFFIZIENT & FASTEST HEALING METHODS WORLDWIDE
Do you want to change your life? In this case, mental, physical complaints or complaints of your soul hinder you?
The theta brainwave is the optimal state of consciousness for our personality development. Here, the subconscious can be accessed, like in hypnosis, but in the waking state. You will find new courage and strength to realize your goals successfully!
Burnout, depression, trauma, anxiety, stress, anger, entanglements, obstructive beliefs and blockages can be resolved with the ThetaHealing® technique. To free you from everything that weighs you down to find back in trust in your life.
Open the doors of your heart for new happiness, love, ease and prosperity!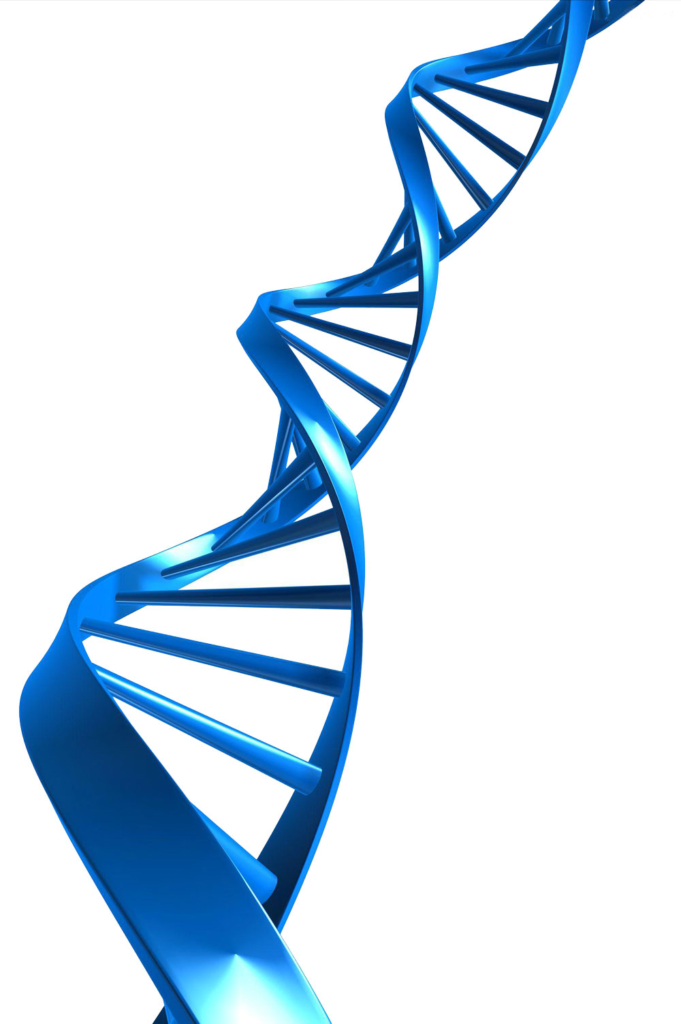 UNFOLD YOUR HEART THROUGH ENERGY HEALING WITH THETAHEALING
Here you will find emotional support on your path of healing and self-development through coaching with the revolutionary ThetaHealing® technique, a meditation technique and spiritual philosophy and method of energy healing. Currently one of the most effective and fastest methods worldwide that will help you to re-learn about all aspects of life. By training mind, body and soul, limitations in one's life can be resolved. So you can create yourself a positive, free and happy life. To go free of blocking and limiting patterns and programs as well as social conditioning on the path of your heart…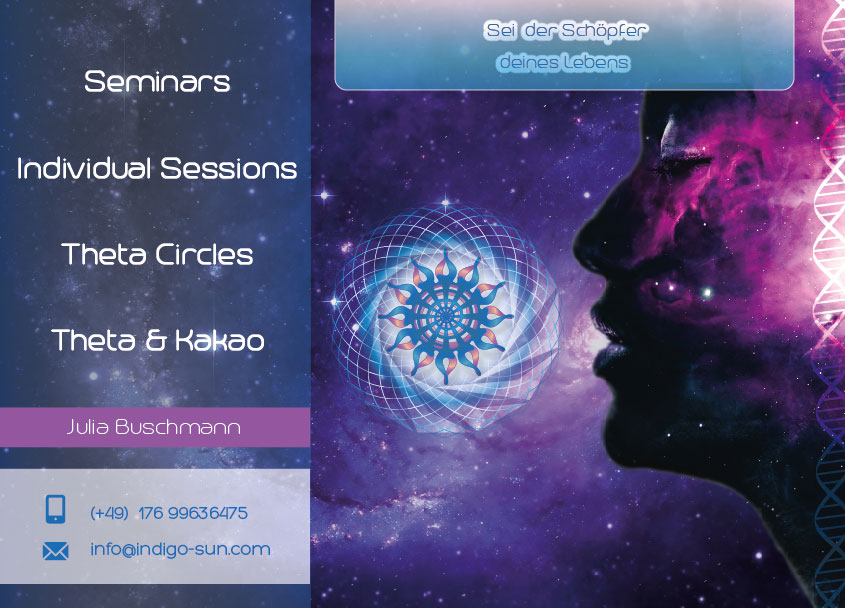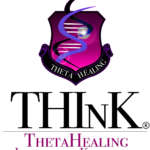 INDIGO SUN SUPPORTS YOU ON YOUR PATH OF SELF-EMPOWERMENT THROUGH ENERGY HEALING WITH THE THETA BRAINWAVE.
VISIT THETAHEALING SEMINARS AND DISCOVER YOUR EXISTENCE AS A CREATOR
When we follow the true nature of our heart, we experience what makes us really happy. Unleash your true potential! Experience self-empowerment in your life by learning the ThetaHealing® technique. To rediscover your existence as a creator on this planet earth. By working with ThetaHealing you can free yourself to do what you love from the heart! This is how you radiate that and attract positive events and people into your life through positive resonance. Because your reality is a reflection of your inner world. The ThetaHealing® technique helps you to clean up this inner world. All the baggage that you receive from your ancestral lineage, childhood traumas, disturbing beliefs that you have received from your education and society, and much more … By reconnecting to your true, loving, free essence, you can free yourself in all walks of life unfold, re-learn and find out what you really want for your life. You free yourself from outside determination and can be self-determined to experience a happy, content life, which is completely oriented to the universal love and your heart nature.
And best of all, you become a practitioner of this wonderful and unique energy healing method right after the Basic DNA Seminar and can help your clients on their path! So you can build your own company, or expand your range of techniques as a therapist or healer.
Es ist mir ein Herzensanliegen Dich und Dein Sein zum leuchten zu bringen und auf deinem persönlichen Weg zu unterstützen!
Report of experience
Dear Julia, Thank you for the wonderful and beneficial Theta-Healing Session. Through your guidance, I was able to see past events as inner pictures, recognize correlations and trace my issue back to its roots, to dissolve it. Additionally, my old beliefs have been replaced by new ones. I received these as intuitive inspirations from the highest level.
Your Theta Healing meditations always give me the feeling of deep connection with the level of everything that is.
I would love to come back to you! Thank you & best wishes.
Silke Metzger, 31
THE THETAWAVE, SINCE primeval times used of HEALERS AND SHAMANS, to CONNECT TO THE DIVINE ENERGY FORM.
Since some years I have been on the path of my heart, on the route of liberation, in the unfolding of my free soul potential. In this way, I have learned various healing methods and practiced them for self-inquiry and self-healing. The easiest and most helpful method for me is the ThetaHealing® technique. It works with the theta brainwave from the plane of creation, based on the principle that all that is comes from the same divine source. We humans have been working with this divine level for times immemorial, and every religion can be traced back to it. Be it God, Allah, Yahweh or Brahman, all speak of the same form of energy. From this level of unity, the subconscious mind can be accessed and healing can be stimulated in the client. Since all of us have emerged from this form of energy, we are all Divine sparkles and co-creators of this world, through the Theta Wave we can connect with the level of Oneness to empower ourselves and become directors of our lives!